Architectural Adventures: A Tour Of Amazing San Francisco Buildings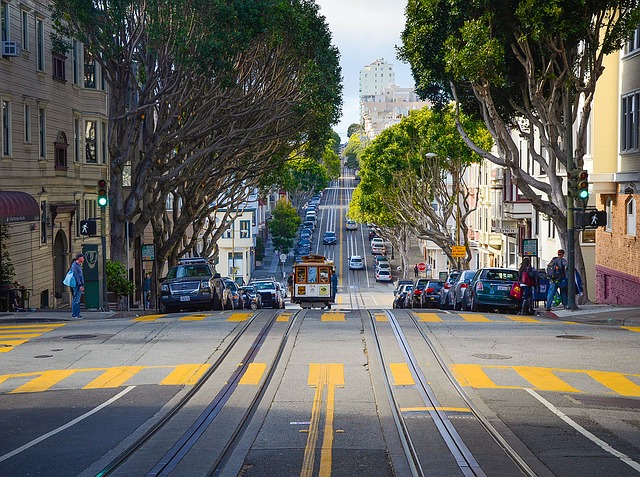 Whether you're the kind of traveler who seeks out the great architecture of every city or a casual traveler seeking inspiration for your own home projects, San Francisco has much to offer when it comes to buildings of historic design interest. And to enjoy them, you don't even need a tour guide! Enjoy these 4 San Francisco sites on foot and soak in the best the city has to offer.
Lovely Ladies
Outside of the Golden Gate bridge and the cable cars, San Francisco's Painted Ladies may be the most recognizable architectural highlight. These multi-storey Victorian homes built between 1849 and 1915 feature bright colors and elaborate trimmings. Lined up beside each other, the Painted Ladies have tall front steps, porch lattice, and numerous windows.
No architecture buff wants to miss these beauties, which actually took on their distinctive colors during the 1960s and 70s as part of what became known as the colorist movement. And for those just hoping for insights into what trim their home should feature – well, there's plenty of inspiration for that too.
From Farm To Fashion
Another famous area of San Francisco is the Cow Hollow neighborhood, formerly a major player in the dairy industry. Today Cow Hollow is a hip neighborhood with a variety of shops and restaurants, but it still features an array of Edwardian, art deco, and Victorian architecture.
Of particular interest in Cow Hollow is the Vedanta temple built in 1905. Utterly unclassifiable, the building is influenced by a combination of Colonial, Hindu, Moorish, and Queen Anne architecture.
Marina Must-Sees
The Marina area of San Francisco is right next to Cow Hollow and yet again demonstrates diverse architectural influences. The area was also home to the Panama Pacific International Exhibition in 1915. The only remaining building from this period, however, is the Palace of Fine Arts, an elaborate arched structure sitting beside the water.
The Palace of Fine Arts' importance to the San Francisco community has stood the test of time. The structure was meant to be demolished like the rest of the structures from the Exhibition but was kept due to its striking beauty. The Palace survived the 1989 earthquake the badly shook the area and stands as proudly as ever.
A Many Sided Landmark
Built in 1861, San Francisco's Octagon House is now considered a historic landmark and is home to the Colonial and Federal Periods Decorative Arts Museum. Like the Palace of Fine Arts, Octagon House was meant to be razed in the 1950s. Instead, with community support the building remained and in 1953 a time capsule was found in the building, bringing to light much of the history of this former home.
Architectural highlights of the Octagon House include its beautiful spiral staircase, its four chimneys, and flat,slightly dipped roof. It features 29 usable rooms, though some count closets and passageways, giving a total of 57 separate spaces.
There's plenty to do in San Francisco, so it's time to lace up your walking shoes and hit the road. Enjoy this walker's city, grab a ride on a streetcar, and explore the architectural beauty that awaits.