Must-visit attractions in San Francisco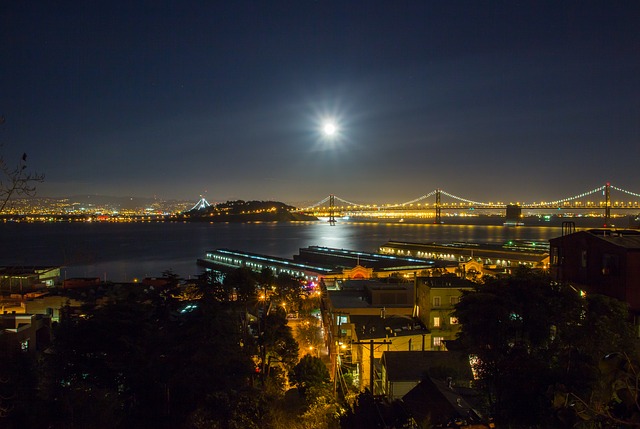 Certainly one of America's greatest city, San Francisco should be on everyone's list of places to visit. I had the chance to visit San Francisco a few months ago when I took a vacation, and what can I say? This city is a must-visit. One of the most amazing things about the city is that nature is pretty much everywhere you turn to, a welcome break from the concrete jungle that my partner and I are accustomed to. Located at the tip of the Peninsula, San Fran is home to numerous walking trails, providing the perfect way to keep fit as well as savor nature. My partner loves to cycle, so the numerous cycling trails made the vacation an exhilarating adventure.
The food lovers that we are, we had to create time to visit the numerous restaurants that dot the city. What stands out about many of these establishments of the 'farm-to-table' notion, meaning that there is easy access to organic produce. We made sure to visit Chez Panisse to sample this trend; suffice to say we were not disappointed and would actually recommend this. A vacation to San Francisco is incomplete without a trip to the famous Ferry Plaza Farmers's market for fresh produce. We proceeded to Napa Valley for wine-tasting, the perfect activity for a sunny afternoon.
Away from food, wine and fun, we took some time to tour major attractions within the city, and our first stop was Alcatraz. My fascination with Alcatraz began after watching a number of movies that featured this attraction. Touring the island on which it is located, and listening to the audios on tour can be a tad bit chilling, but certainly worth it. From Alcatraz we proceeded to De Young Museum, situated in Golden Gate Park. The museum is home to contemporary art, and has a strategic look tower that affords visitors majestic views of San Francisco's skyline.
Cable cars in San Francisco are an amazing way to experience the city's thrills, and although there's only 3 lines today, the experience is one I relish! What better way to enjoy the city than by standing atop the running board clinging on to the pole for dear life as the wind rushes past your ears? After the adrenaline of the cable cars, we headed to Muir woods, an interesting attraction because it among the few redwood forested areas remaining. The serenity of Muir woods almost serenades you to spend your life in San Francisco, if only to get up close with nature. We ended the vacation by taking memorable photographs at the iconic Golden Gate Bridge and topping it up with a sunset walk. Spending time in this eclectic city was certainly a highlight this year!