Category Archives:
San Francisco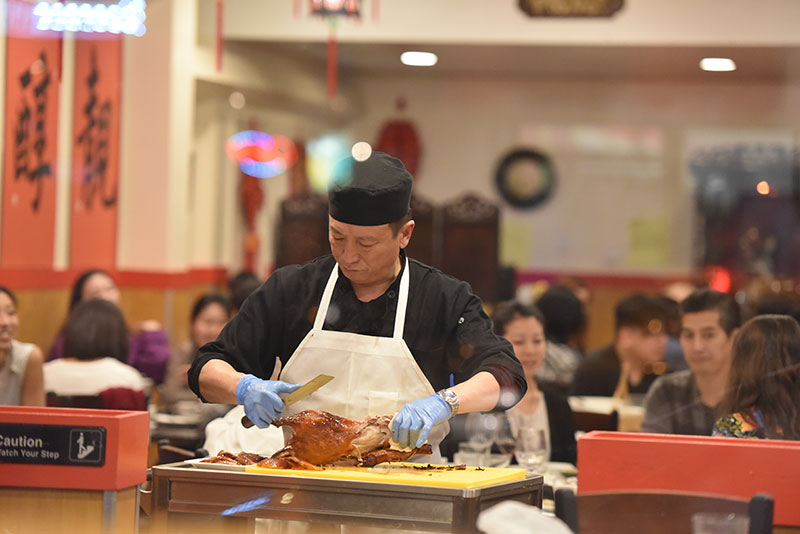 (Image Credit: Chili House SF)
The San Francisco restaurant scene is never dull. Whether you're a local and just can't keep track of all the culinary goodness or a visitor, there are plenty of places to enjoy a good meal in the City by the Bay. Here are several top San Francisco restaurant choices broken down by their cuisine.
Italian
If you're in the mood for Italian fare, you can never go wrong with Seven Hills (1550 Hyde St.). Long one of the city's top Italian restaurants, this establishment also serves one of the most famous Italian dishes in the city: the ravioli uovo. This is a saucer-shaped hand-made ravioli that is stuffed with ricotta and spinach, making a nest for an egg yolk. The pasta is surrounded by a pool of truffle oil and brown butter.
Greek
KokkariEstiatorio is a luxurious San Francisco staple that serves classic Hellenic cuisine. Known for having the best grilled octopus in the city, diners should also try the famous lamb chops, traditional moussaka, and perhaps the galaktoboureko for dessert. Kokkari is located at 200 Jackson St. (at Front St.).
Chinese
Diners who crave an authentic Chinese dining experience will definitely want to visit Chili House in the city's Richmond District (726 Clement St.). The restaurant's head chef has served two Chinese Presidents and is known for its delicious Peking Duck, which it limits to just 20 orders per day. If you're looking for the best Chinese food in San Francisco, Chili House SF is an obvious choice.
Tapas
Tapas dining became popular in the 90's, and it's still a great way to hit the town for drinks and small plates after work or during an evening out with friends. If you want a more authentic tapas experience, check out the Spanish cuisine at Canela Bistro in the Castro district (2272 Market St.). Canela Bistro and Wine Bar has been serving both small and meal-sized plates since 2011, and now offers more seasonal choices.
Steak
If you're looking for a San Francisco steakhouse that's not a chain, put Harris' Restaurant at the top of your list. This landmark steakhouse took over the address (2100 Van Ness Ave) of Grisons more than 30 years ago and is the embodiment of the classic steakhouse. Here you'll enjoy Midwest corn-fed beef cooked on a mesquite-fired grill.
Seafood
It's hard to think of San Francisco without picturing the seafood. While it may not be fancy dining, you'll get some of the most delicious and authentic San Francisco seafood at Swan Oyster Depot (1517 Polk St.).  Fresh clams and oysters are the specialty here but don't forget to try their delicious combo salad. Anthony Bourdain himself is known to by, so be prepared for long lines.
Burritos
Yes, burrito is an actual cuisine in San Francisco. So much so that there have been multiple contests and surveys to root out the best burrito in the City by the Bay. This almost comes down to a matter of personal taste, but Business Insider recently awarded El Farolito the title as having the best burrito in San Francisco. Head to 2779 Mission St. to try one of their massive burritos stuffed with rice, salsa, and other fresh ingredients.
There is something immensely satisfying about having a good meal in a beautiful city. Whether you're in the mood for tapas, Italian, or Chinese, the top-notch choices available in San Francisco are sure to satisfy even the most discriminating palette.